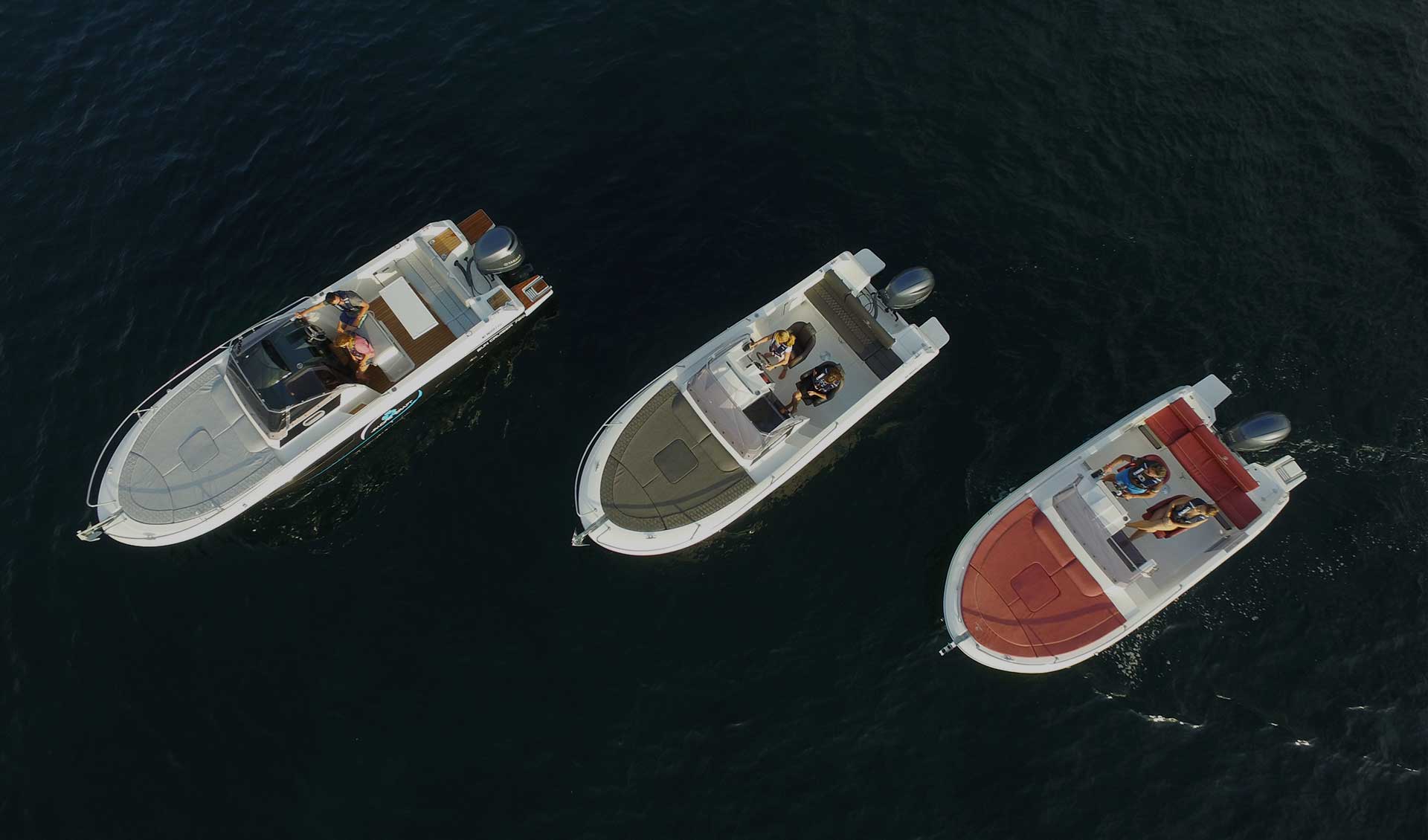 The Pacific Craft brand was born to offer boaters an outboard boat closest to their expectations and their uses; a boat that looks like them and whose first ambition is to offer pleasure of yachting and facilitate the practice of many activities on the water.
It is on the basis of strong architectural concepts (a marine deep V and marked flare hull with pronounced freeboard to increase softness, comfort and performance while sailing) that the first sketches then prototypes emerge in 2000. Our customers quickly pushed us towards more quality and asked us to provide them with a pleasant boat to sail, reassuring and efficient on the water with an ergonomic and unique deck.
In 2001, after a year of tests and improvements, the first models were launched: the Pacific Craft 630 Open and the Pacific Craft 550 Open.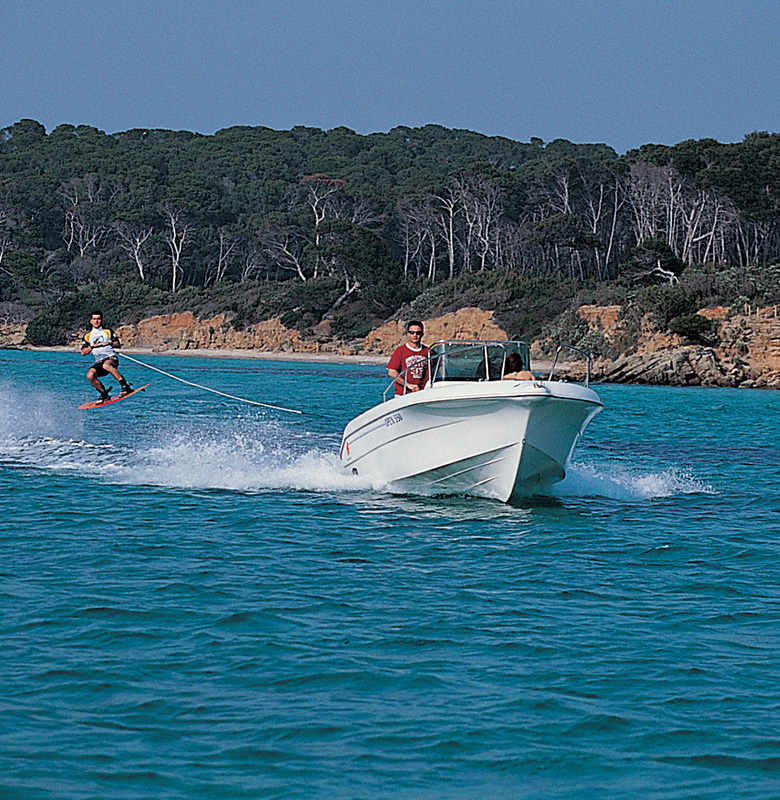 Pacific Craft 550 Open 2001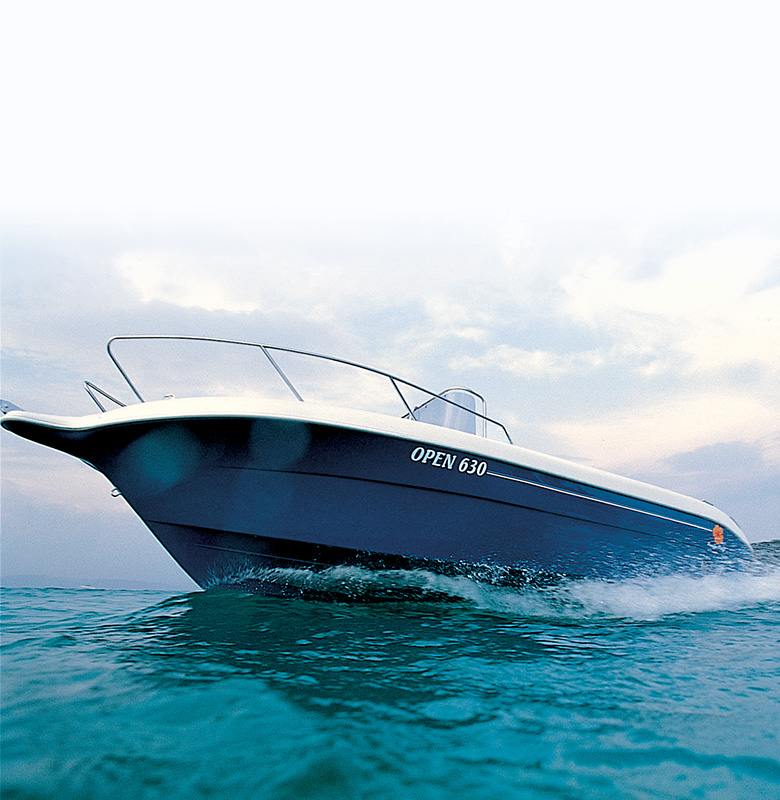 Pacific Craft 630 Open 2001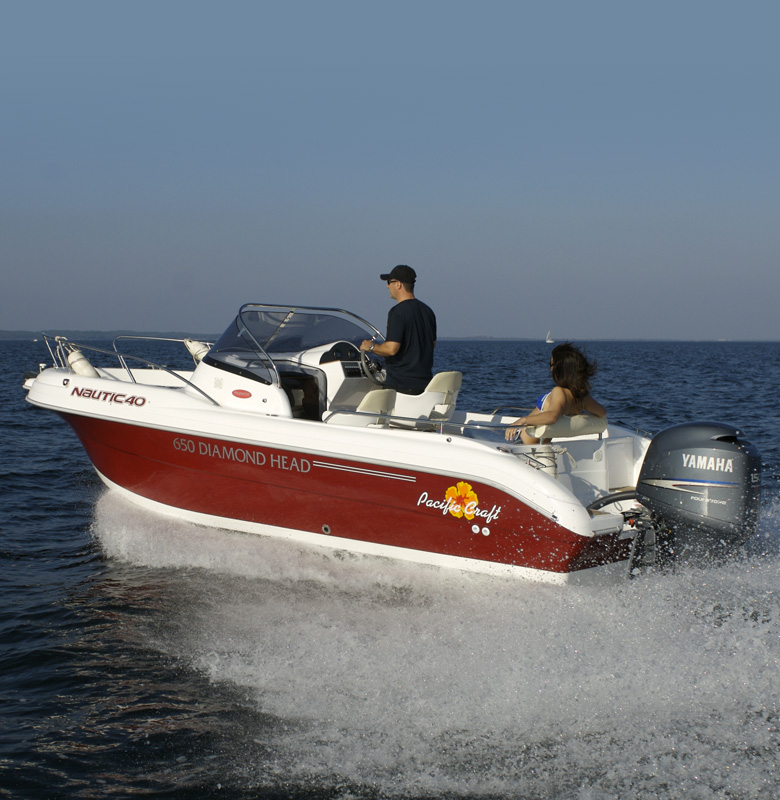 Pacific Craft 570 WA 2007
In September 2006, Yamaha Motor France got closer to Pacific Craft and offered to distribute the now famous Pacific Craft / Yamaha package and allowed Pacific Craft to follow up its way to excellence.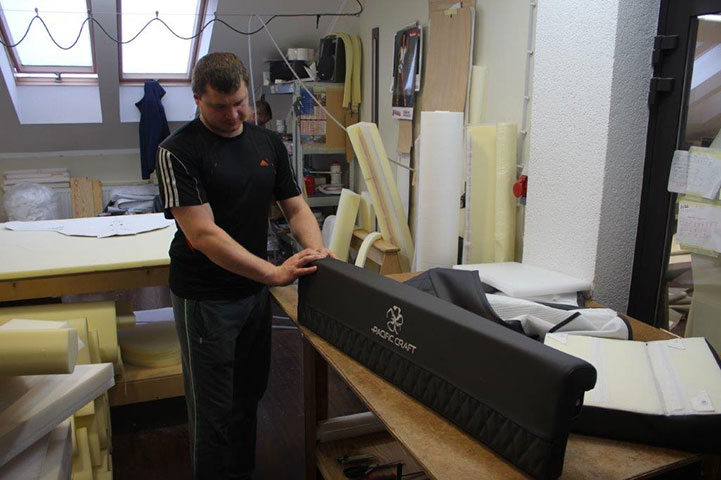 We have developed a very demanding manufacturing process, the handmade sandwich manufacturing as well as the implementation of our famous antitwisting system which consists of designing an oversized hull structure to support the deck over various zones, thus making the hull and the deck secured even before being assembled by the fender.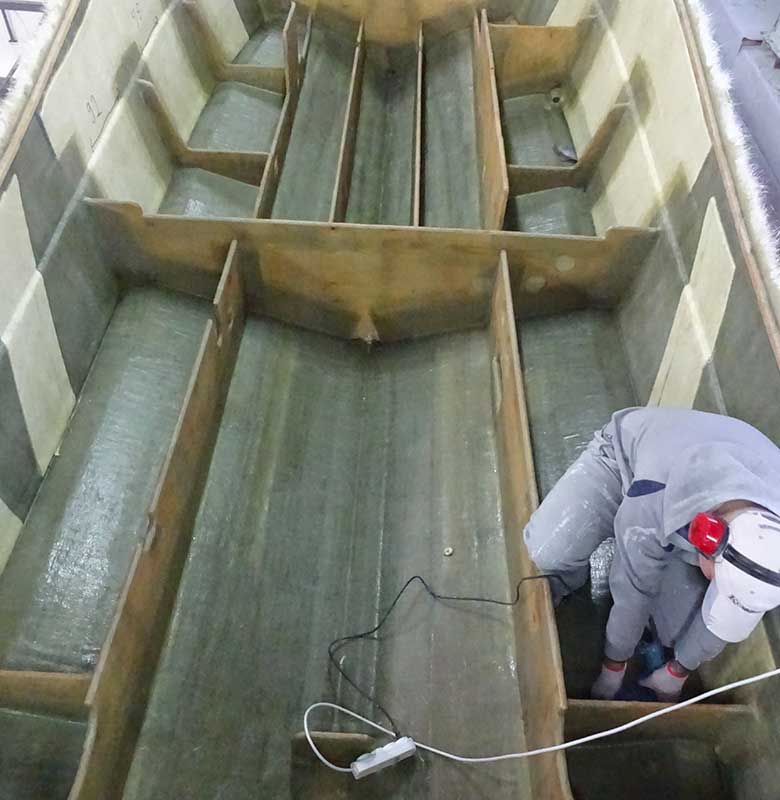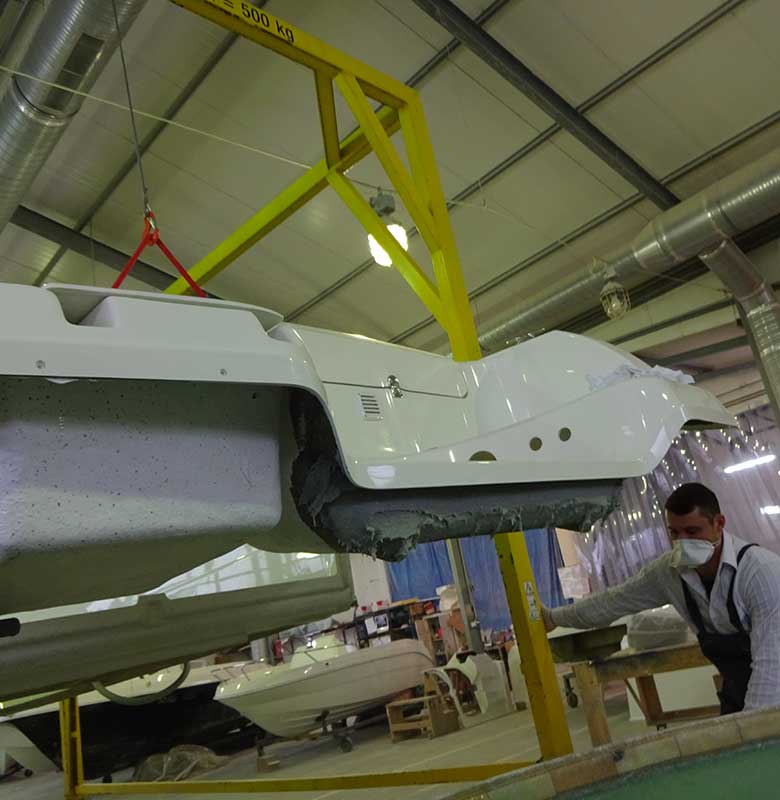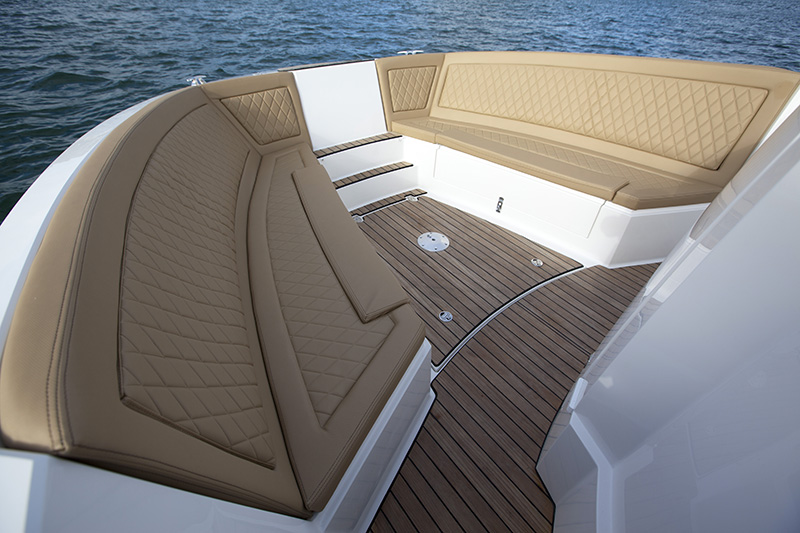 Because we want to make luxury accessible to all yachtsmen, we have also offered our customers the possibility to customize their Pacific Craft as they wish through the choice of hull colors, upholstery type and color, deck furniture selection,. . . (only available until now for larger units).
The choice of our deck equipment is also a proof of our requirement; richly endowed and of quality, it is also a pledge of our will to offer high level range boat.